MTV put on its annual VMAs but this year it looked a lot like the BET awards and IT.WAS.LIT!
From under boobage to Teyana Taylor's banging body to King Bey's Lemonade performance, this years VMA was the best I have ever seen in a really long time. Below are a few highlights worth reviewing.
1. Teyana Taylor
Can we say Bam Bam Boom body for days. Teyana Taylor took us back to Flashdance days as she Afro tribal danced her way through Kanye West's new video FADE.
2. All Hail Queen Bey
Never expect Beyoncé to half step. King Bey lead us through her lemonade album surrounded by black girl magic at its finest.
http://www.mtv.com/video-clips/xa04vj/vma-2016-beyonce-lemonade-medley-live-performance-vma-2016-mtv
3. Kanye's Rant?
First of can we give VMAs fifty eleven millions side eyes for the complete shade they cast over Taylor Swift (who was notable absent. Word on the street is King Bey had the country turned pop singer barred from her presence).   On the very stage were the infamous interaction between the two started, Kayne ended it. Walking on the stage to "I might sleep with Taylor. I made that b*tch famous". Talk about mouth drop. Then of course he proceeded to talk nonsense, but he did try to touch on gun violence. I think. Watch for yourself below
4. Booty, Under Boobage and No Shirts
This year's VMAs  was all about the booty, boobs and chest.
Whether it was the guys with open shirts and six packs,  the lady's giving us a peek of their breast from down below or performers shaking what their momma gave them, this was the year of the flesh.
5. Black Girl Magic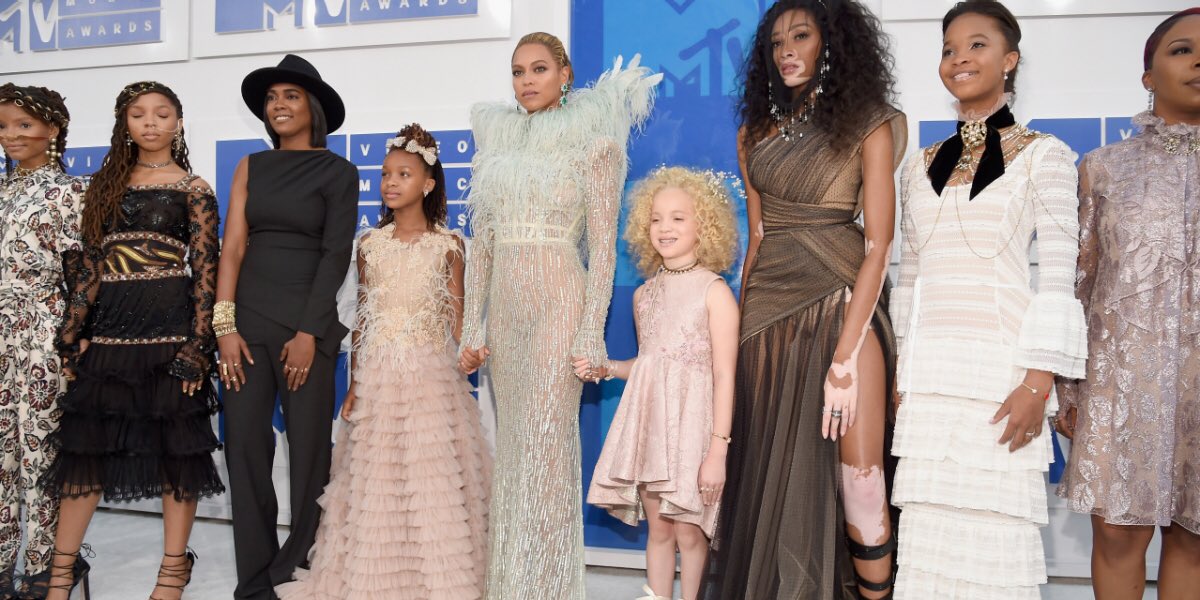 Last but not least. #BlackGirlMagic was in full effect last night as Rihanna performed, not 1 not 2 not 3 but 4 times throughout the night concluding with Drake presenting the Pon de Replay singer the Michael Jackson Vanguard Award to which she gave a beautiful and heartfelt acceptance speech. Along with Riri were a slew of other prominent black actresses and musicians either receiving, accepting or presenting.
This year's VMAs was by far the best. Hopefully they can live up to the hype next year.
*All photos courtesy of MTV and MTV.com